When the 2014 Barclaycard Mercury Prize nominee shortlist was published, the British media made its confusion very clear. Most critics reacted favorably, but others derided the selection as "obscure", as if frustrated that their attempts to use the internet had nonetheless left them ignorant of names like FKA Twigs and Young Fathers. But those with their ear to the ground were happy to see some of their heroes get some shine, especially ones that have been pounding the pavement for years.
Take, for instance, William Doyle, who spent three years at the front of Doyle & The Fourfathers. The band sported a jaunty, jangly sound and centered on witty lyrics. Naturally, it took their fans by surprise that, while announcing the quartet's demise, Doyle simultaneously heralded his musical about-face under the new moniker East India Youth, named for the East India Docks in London. Now solo, Doyle is putting forth an electronic sound that combines atmospheric drones, techno pulses, neo-classical flourishes and an electro-pop songwriting. And while a handful of tracks contain bass guitars and even some of Doyle's signature poetry, East India Youth is primarily an instrumental and introverted effort.
The first industry entity to recognize the potential of Doyle's new project was John Doran, editor-in-chief of The Quietus, a leading British online zine. A listen to Doyle's full-length demo Total Strife Forever was what inspired him to create The Quietus Phonographic Corporation specifically for releasing East India Youth's first EP Hostel. The label has since gone on to put out material by Grumbling Fur and The Charlatans. Eventually, the more established Stolen Recordings swooped in to release Total Strife Forever as an LP this year, and accolades have been pouring in ever since. Aside from the Mercury Prize nod, the record received blanket praise from outlets including The Guardian, NME, Clash Music and DIY Magazine. Uncut perhaps put it best, saying the record "sounds like the great lost album that Brian Wilson, Eno and Bjork should have made together."
Now that East India Youth is heading across the pond for a stop at Glasslands Gallery this Saturday (11/22), we had a few things we wanted to ask him.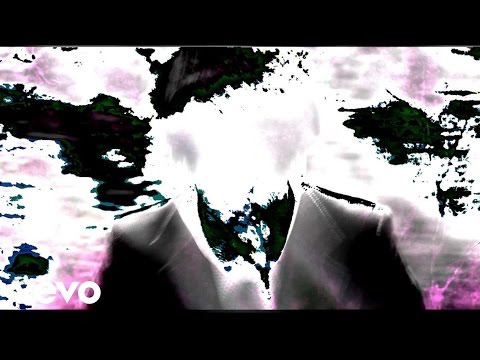 Was the switch in sonic direction a firm decision that was made at a certain point? Or had you been working with this set of skills as you were in Doyle & The Fourfathers?
I'd been making music on my computer – and using the computer to write songs with electronic based sounds – since I was 13. So the transition was one that I had been working on and felt comfortable with for many years in advance.
Of the two styles, indie rock and electronic music, which allow for more improvisation in performance?
I would say both allow for improvisation, but in different ways. Within the context of a band, the improvisation exists between the players and their separate instruments, whereas with electronic music – at least solo electronic music – the improvisation exists between the performer and the parameters of whatever is being used to generate sound; a synthesizer, a computer, hardware or software.
Many of your songs are instrumental, while some contain some very expertly delivered lyrics. Do you go into writing songs knowing whether you have a verbal message to get across, or is that decided further down the line?
Yes, I will usually know from very early on in the song whether or not I should structure the piece to work as a song or an instrumental. It'll usually depend on how the initial genesis of the song came about – whether it was a beat, melody line, chord progression. Sometimes I'll think of a lyric and a melody in one go, and thus a song is born.
How are you making your sounds? Do you have any favorite pieces of equipment or plug-ins? Do you ever do field recording?
I pretty much exclusively use software. I'm not really a gear geek and I was never able to afford synths (and still barely can!), so I just sort of used whatever was available to me on the computer. A lot of things on Total Strife Forever are in-built synths in Logic like the LS-1, and I've run that through something like Native Instruments Guitar Rig. I use the Arturia MiniV and the ARP2600 V on pretty much everything on the new music I've been making. They're great plug-ins. Otherwise, there are these amazing plug-ins by a small company called Soundhack that feature a lot on this album. Lots of different types of delays.
When I look at the lyrics of "Heaven How Long", I interpret them about the difficulty of finding contentment in both the best and worst of circumstances. Perhaps that relates back to the album title Total Strife Forever. Do you view this existential challenge as an essential fuel for your creativity? Could there ever be East India Youth without the Strife?
That's a good reading of the lyric. Generally, although I reject the notion that artists must endure great difficulties to create good or interesting art, times of pressure and adversity can definitely contribute fertile periods of creativity. I guess I found that out when making TSF. My new album was made in a time of more excitement and vibrancy than TSF, and I suppose that is reflected. Though listening to it right now (I'm approving the final masters for it), it still sounds like I had a pretty awful time in the last two years! Maybe I'm always destined to make inward looking, slightly melancholic music.
Could you tell about why you chose to soundtrack the film 20,000 Leagues Under The Sea 98 years after its release? Are you, now a solo musician, Captain Nemo, roaming the abyss in search of knowledge and revenge? Would the piece's melodic references to TSF hint at the film's influence on your work/life?
Haha. As much as I wish that were true – I was actually approached to make an original soundtrack to that film by someone else. I'd never seen it before working on it. It's a great film. It's a shame, though, the edit they gave me to work with really messed around with the order of the film and basically made it nonsensical. So my version should probably be titled 20,000 Leagues Under The Sea of Nonsense. There were things that I put into the soundtrack that were lifted from TSF, mainly as I was working on the final mix for the album when I got asked to do the soundtrack, so the two projects bled into one.
Anything you'd like us to know about the album you've got coming out next year?
I won't say too much at this stage, as I'm going to have to talk about it every day from early next year for at least the following 12 months. However, there is more of a focus on vocals this time, as opposed to the heavily instrumental bent of TSF. I'm very excited about it.
Thank you, William! East India Youth performs at Glasslands this Saturday, November 22nd, with Una Lux, Von Sell, and DJ Evan Ønly. Tickets here.